Tribeca Trade Group trains and educates traders to develop the personal edge necessary to tackle any market environment.
Our acronym TTG represents the 3 pillars of our program: Technical Analysis, identification of significant Trade flow in options, and exchange traded products, and Growth in knowledge as a precursor to portfolio growth.
Our live trading room is a collaborative team environment where ideas and market insights are shared in the same manner as an institutional trading desk.
TTG also offers educational workshops and a daily video blog to traders at no cost.
The TTG Team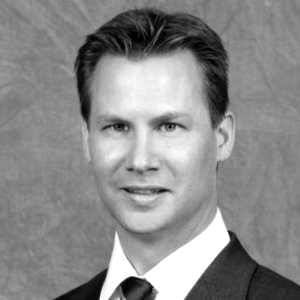 Christian Fromhertz is the founder & CEO of The Tribeca Trade Group.  Christian has 15+ years of experience in the Financial Industry. Previously, Christian was a Director and Senior ETF Trader with Bank of America Merrill Lynch. While at BAML, Christian traded for Institutional clients and provided risk markets in domestic, international, fixed income, commodity, and currency ETFs. He also traded programs, customized indices, futures and swaps on their Delta One Trading Desk.
Christian started his career as a Financial Advisor with Morgan Stanley and received a MBA from Rutgers University, a B.A. in Management Finance and a B.S. in Economics from East Stroudsburg University
Pat Harris is a Director of Trading & Strategy at Tribeca Trading Group.
Pat is a full time trader with 32 years' experience and is the owner of Harris Market Trends.  In Pat's trading, he blends a unique set of Fundamental & Technical Analysis and is dedicated to educating fellow traders.
Pat  has a wide range of experience which includes owning a grocery store for more than 25 years and employing over 100 workers.  He also has written a financial newsletter for 2+ years that discusses trends, stock signals, and latest research reports from the street.
Michael Quinlan is a Director of Trading & Strategy at Tribeca Trading Group.
Michael's specialty is derivatives trading in the futures and options markets, with a focus on the global macroeconomic climate and the fixed income landscape.  He brings over 12 years of Financial Services experience, having begun his career in Citigroup Private Bank's mortgage division. Michael soon moved on to Lehman Brothers and held multiple roles at the firm, most notably as Senior Financial Analyst on the Credit Derivative Trading Desk, as well as Assistant Vice President and Mortgage Bond Trader on the Agency CMO Trading Desk. Most recently Michael was a Vice President of Corporate Finance in Swiss Re's Asset Management division.
Michael earned a B.B.A. in Finance and a B.A. in Psychology from James Madison University