Elite Monthly Membership
Unlimited Monthly Access
View "Elite Membership Inclusions" Listed Above           

.
Elite Annual Membership
Unlimited Annual Access
Everything included with Elite Monthly Membership, but at an even better discount!
A stock & ETF trend following portfolio designed for longer-term holding. It is typically rebalanced bi-weekly or as needed based on market rotation and conditions.
A stock and ETF list complied every Sunday with triggers for the upcoming week (can be viewed live in online Member Area). This list can work with equity or options based on preference.
Access to our online Member Area with various resources (info on Trading Style & Process, Educational Resources, MarketWebs info, and more).
Emailed every Sunday with a Macro Video & Watchlist video to prepare you for the upcoming week. 
Part-Time Monthly Membership
Limited Monthly Access
View "Part-Time Membership Inclusions" Listed Above
Part-Time Annual Membership
Limited Annual Access
Get everything included with Part-Time Monthly Membership, but at an even better discount!
TTG MarketWebs (MW) Indicator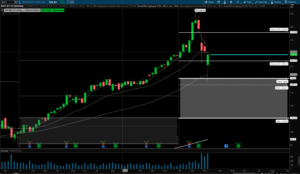 The MarketWebs Indicator is a valuable charting tool that essentially creates a roadmap for decision making. Based on Market Profile theories, using volume and time at price, MW provides a valuable visualization of the significant price areas and levels across equities, futures, and forex. 
A "road map" for detecting when a security is trading in a range or trending as well as where it is likely to go in the future
Great for:
Spotting new breakouts
Confirming strength/weakness across different trade times (long/short term)
Identifying viable targets for entries, exits, and stops
Keeping emotions in check

Those who have been using MW for years, consider it to be simply an invaluable tool to their trading success
System Requirements:  Only available for ThinkorSwim.
Market Breadth (MB) Indicator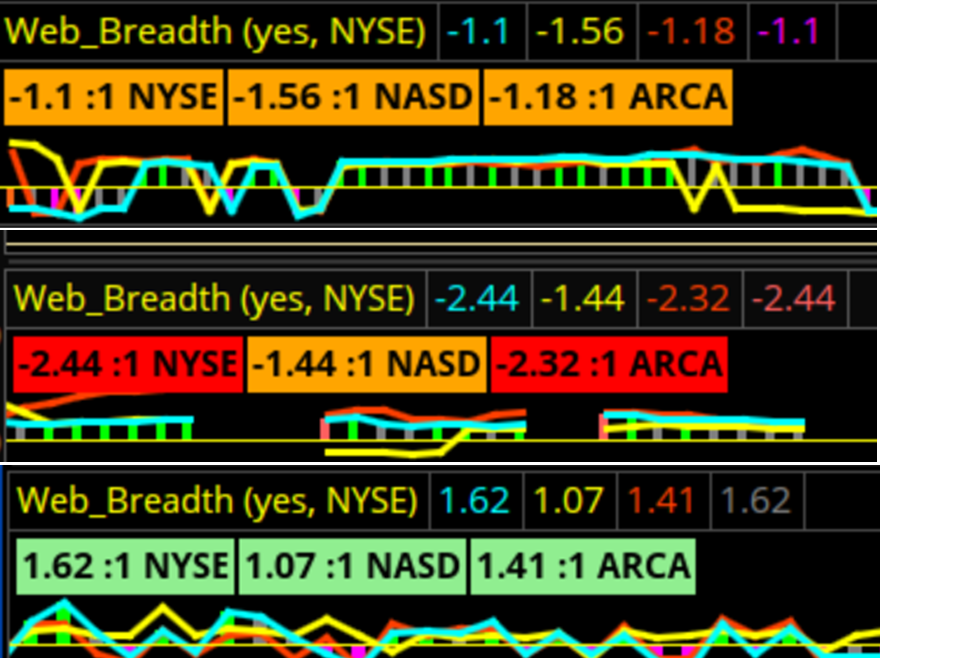 The Market Breadth Indicator tracks the difference in exchange volume of advancing vs declining stocks real time. This indicator provides a ratio for how powerful trading activity is in a session via advancing vs declining volume.
Providing real time Market Breadth is particularly useful for traders to help determine if the trading session is generally trending or choppy. In addition, the indicator separates this ratio by exchange (NYSE, NASD, and ARCA).
System Requirements: Only available for ThinkorSwim.
Get rewarded for referring your friends & family!